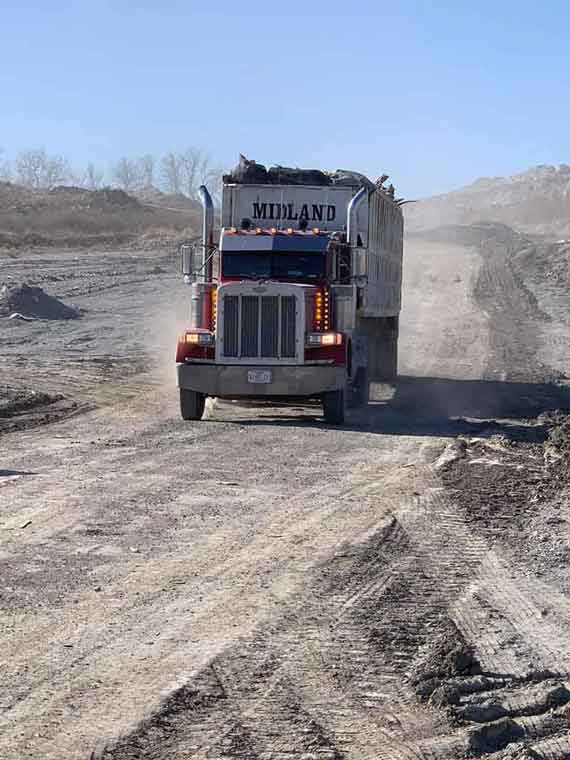 Working with a debris removal service in Kansas City for your project can save you time, money and energy. At Midland Wrecking, we specialize in providing professional hauling services that help clear your construction site of any unwanted, unsightly and potentially dangerous waste. Our business owns all of the equipment necessary to expertly remove debris from your property, and can skillfully handle jobs of any size.
Debris Removal
When you work with Midland Wrecking, you can trust that your site is being cleared by experienced and qualified professionals. Our business is fully licensed, bonded and insured for your added protection.
Our services in hauling and debris cleanup in Kansas City include the following:
Debris removal: When your demolition or construction project is complete, our business is able to quickly and efficiently haul any leftover waste away from your worksite. We can take oversized items, building materials, scrap metal and so much more to ensure your location is free from obstructions. Debris removal in Kansas City is an essential part of securing your construction site and being able to move forward with rebuilding plans.
Salvage: Wreckage from a demolition site can often be reused for another purpose. Our company is able to sort through the debris from your project and identify which pieces can be recycled. This service provides clients with a helpful way of reducing a project's total waste while keeping a worksite clear of debris.
Debris cleanup: Whether your construction site is at a commercial or residential property, piles of debris can elevate safety risks for workers. Our debris cleanup services remove waste from your property through the use of professional-grade equipment and the knowledge of trained and certified contractors.
When it comes to construction debris removal in Kansas City, don't risk your project and your safety by trying to move waste by yourself. Call the experienced hauling professionals at Midland Wrecking at 913-432-0314 for worry-free cleanup and removal service.